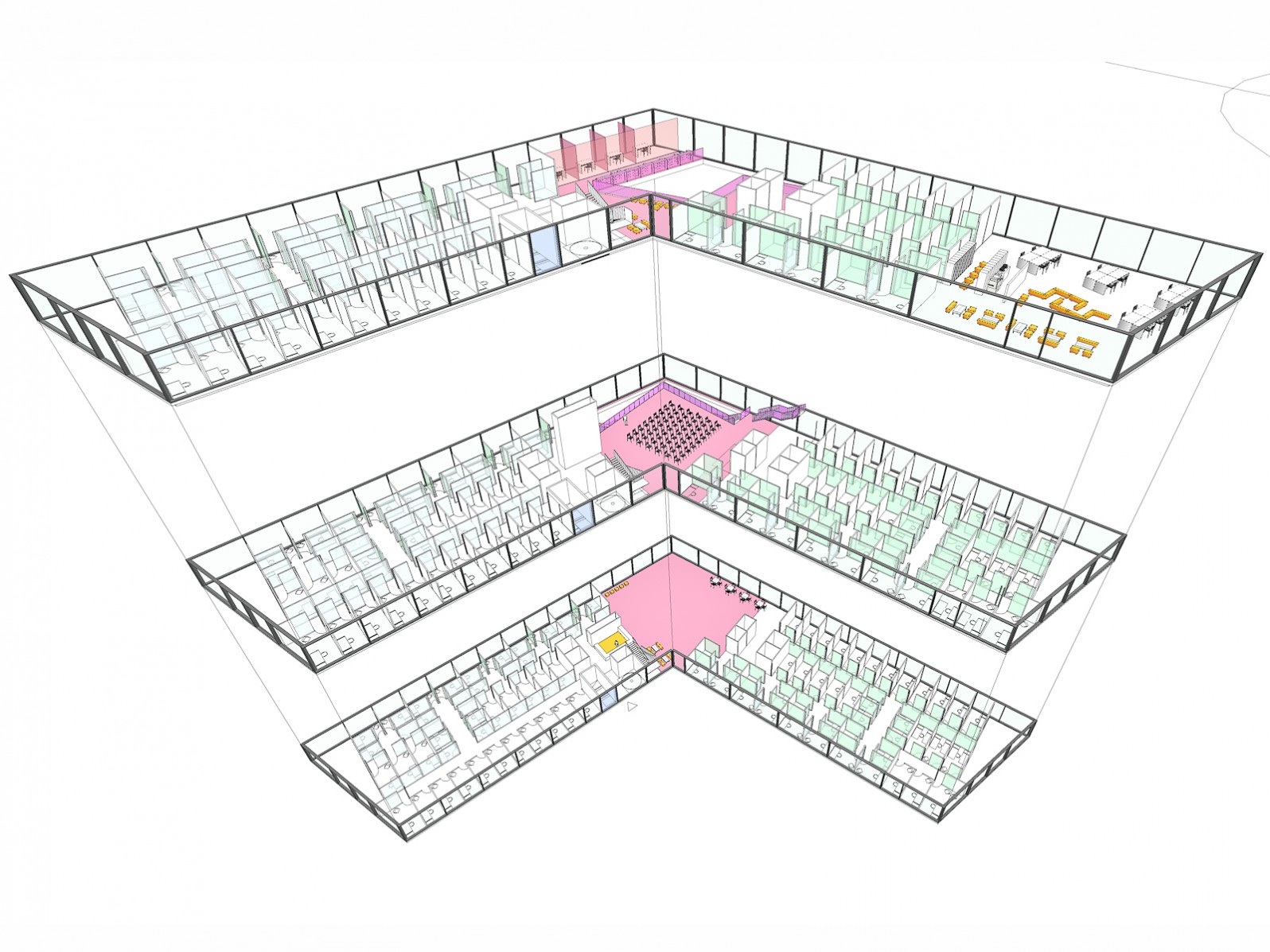 Företagshotell, Göteborg
Strategically located by the entrance to Sisjön's retail district we propose a new building containing a hotel and offices.
Different office modules are grouped in various ways to create flexibility, variation and to make efficient use of space.
The heart of the facility is a bright, glazed multi level space, around which all common functions such as the entrance, reception and conference rooms are located. The vertical communication in open staircases between the three floors overlooks the facility.
Alaska
5000 m² new construction
Sisjön
On-going
Preliminary documents