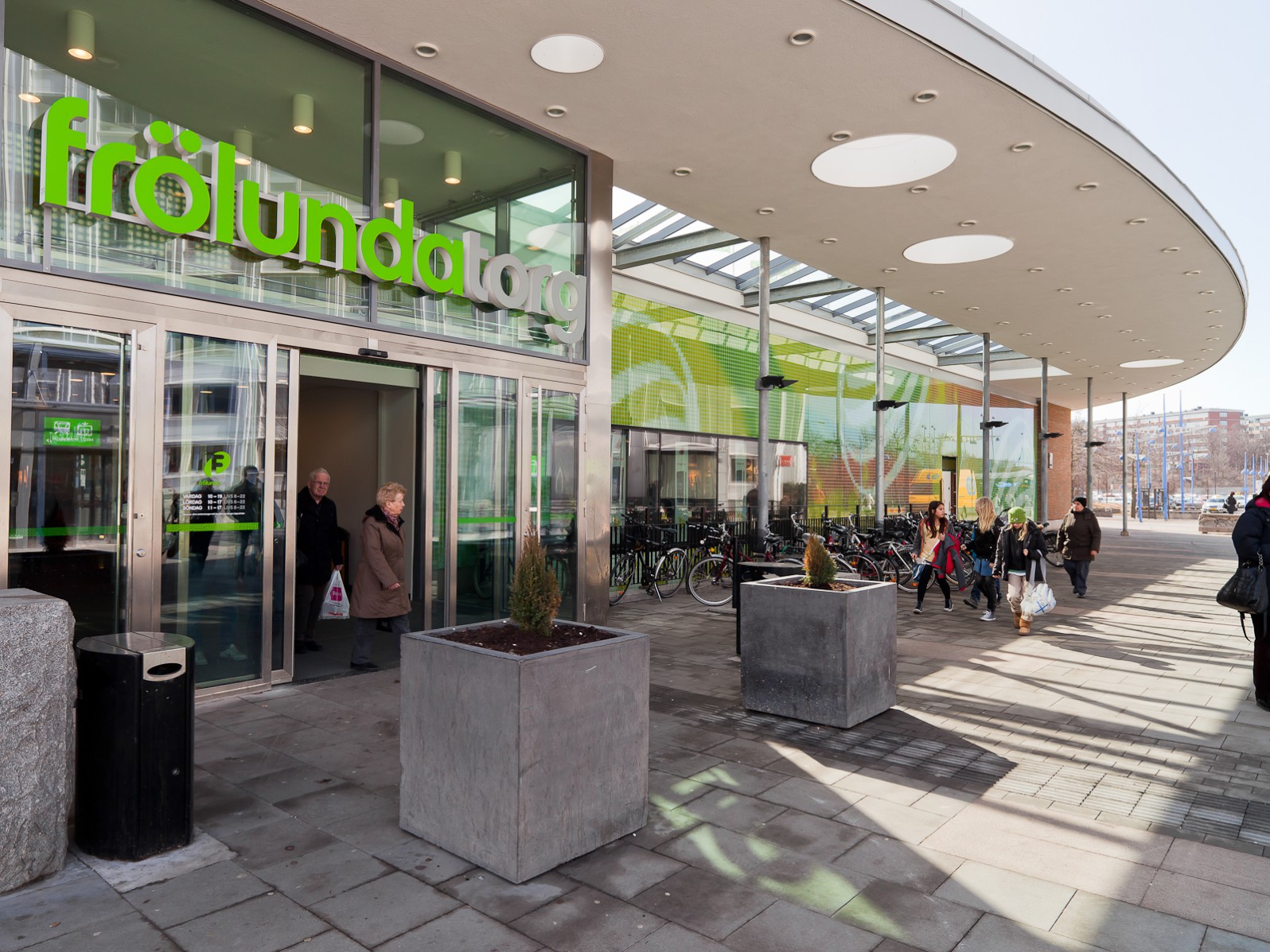 Frölunda Torg, Göteborg
Frölunda Torg has been developed from a worn down 60's shopping centre to a top modern, attractive retail- and meeting destination for western Gothenburg. Apart from the shopping mall extension, a new tram station, a local square and 180 new apartments have been added to the neighborhood.
The main strategy was to complement the two storey structure of the mall with two new indoor squares and comfortable, efficient parking facilities that ensures costumers flows throughout the entire mall. The new architecture is inspired by the original 60's design and aspires to create a unified brand for the entire center.
John R Johanson has been the principal architect of the masterplan, through the planning process and all the way to the construction documents. Phase 2 consists of a new two storey retail building of 9000m2 which forms an extension of the existing mall, a new five storey parking house for 700 cars, and renovation of a parking lot.
Diligentia, Skanska
20 000m² GFA new construction, 2 800 m² conversion
Göteborg
2003-2012
white, thorbjörnsson+edgren architects