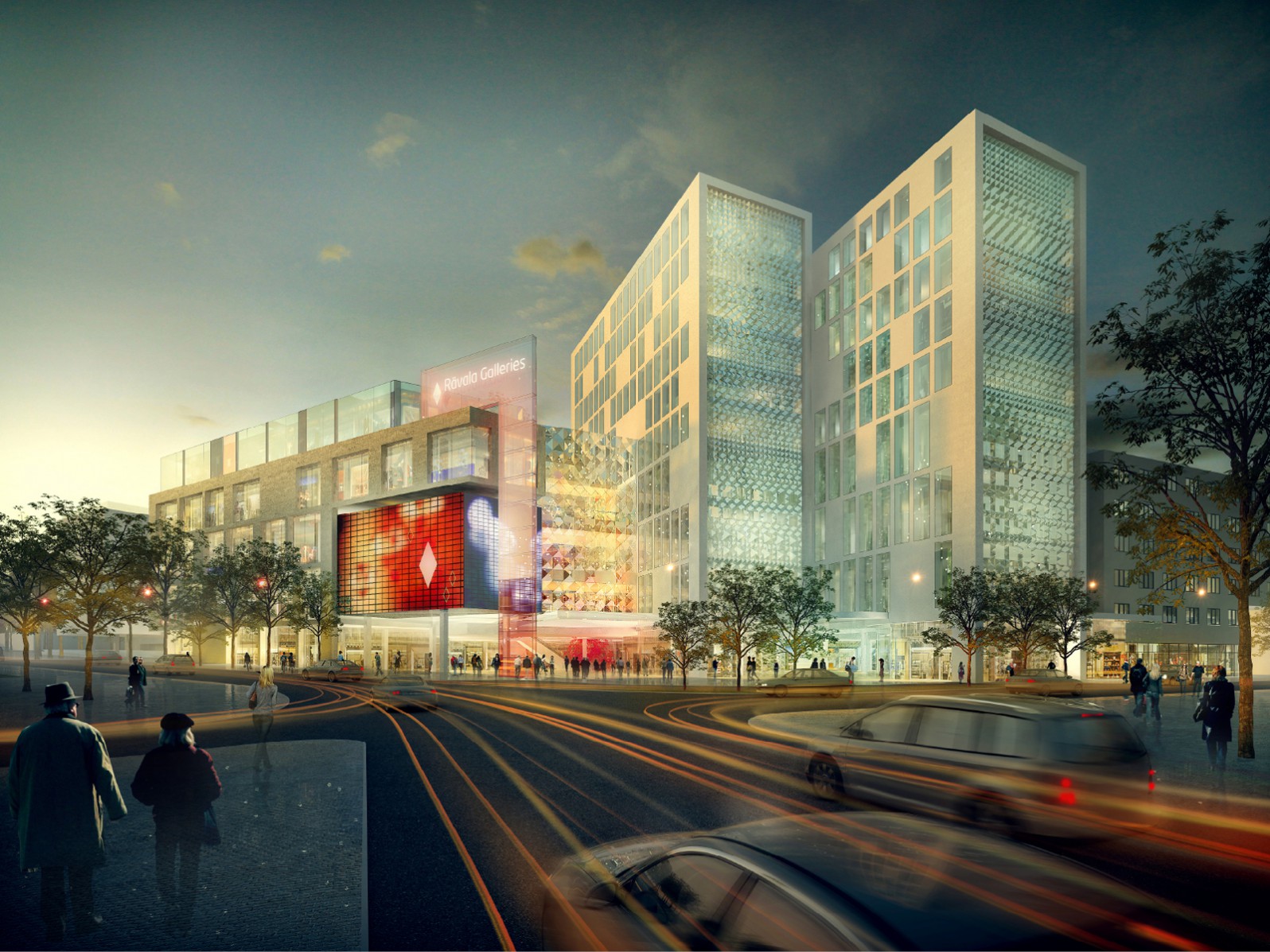 Rävala Galleries, Tallinn
The new Rävala Galleries will set a new standard for contemporary urban retail in the heart of Tallinn. The development will be located within a 5 minute walk of the City's historic Old Town between the busy streets of Estonia and Rävala Puiestee.
The commercial space will integrate the existing city blocks, the iconic twin towers and adjoining residential developments. The Galleries are divided between indoor and outdoor spaces which will define the atmosphere of this new destination.
The heart of the mall is the 'inner gallery' accommodating five levels of distinctive retail focused around a striking central atrium. The new retail circuit is planned to be fully accessible on all levels delivering key sightlines throughout the scheme. Two flagship anchor stores and a gourmet supermarket are planned with good accessibility to the external streets.
DTZ
31 500m² retail, 12 000 m² offices, 1 700 m² SPA, 3 000 m² housing, 8 700 m² library, approx. 600 parking spaces in garage.
Tallinn
2012
On-going
Benoy och KOKO
Design phase completed